Endoscopic Surgery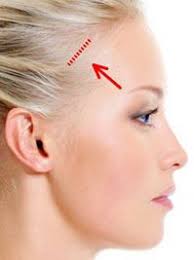 Endoscopic Surgery
If you want a smooth forehead, without having to resort to Botox injections, we offer you a long-term solution: Endoscopic surgery of forehead. This consists in the intersection of the mimic muscles of the forehead and the application of the suture for a lifting effect on the frontal region.
The corresponding intervention offers a prolonged Botox effect, approximately 7 years. There are several types: frontal, temporal endoscopic surgery, of the middle third of face (cheeks).
Anaesthesia: general
Inpatient facility: 1 day
Preoperative preparation: in addition to the standard set of analyses.
Advantages of Endoscopic Surgery:
Hidden area of incision, immediate effect, rapid rehabilitation.
Duration of intervention 45-60 min.
The surgeon will monitor the patient after the operation for 1 year.
Price: 1200 euro (according to the BNM exchange rate)
Call +373(69)711 117 to make an appointment for consultation of plastic surgeon!