Biorevitalization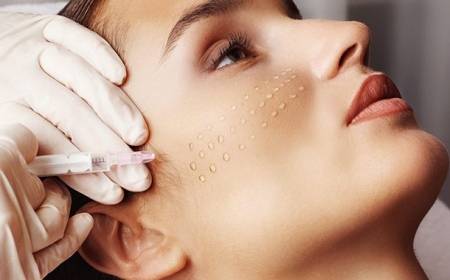 Biorevitalization – the procedure of hydration and improvement of the colour and texture of the skin, returns the elasticity and elastic rigidity of the skin. Biorevitalization does not allow the cells to die, maintains them young and energetic.
Treatment consists of: intradermal injection of the medications based on stabilized cross-linked hyaluronic acid, enriched with vitamins, amino acids and peptides. At the end of the procedure it is applied a soothing mask.
The procedure is recommended:
for dry skin
for the purpose of the maintenance of youthfulness, treatment of fine wrinkles, increase of elasticity, skin tone.
pigmentation as a method of the homogenization of the skin relief and colour.
The duration of the procedure is 1 hour, the price is 1980 lei.
---
Benefits:
The procedure is performed by the advanced practice doctor dermato-cosmetologist.
At the consultation the doctor will establish the plan of dermato-cosmetological treatment, will provide information on the correct skin care.
For appointment call 022 58 98 22