IPL depilation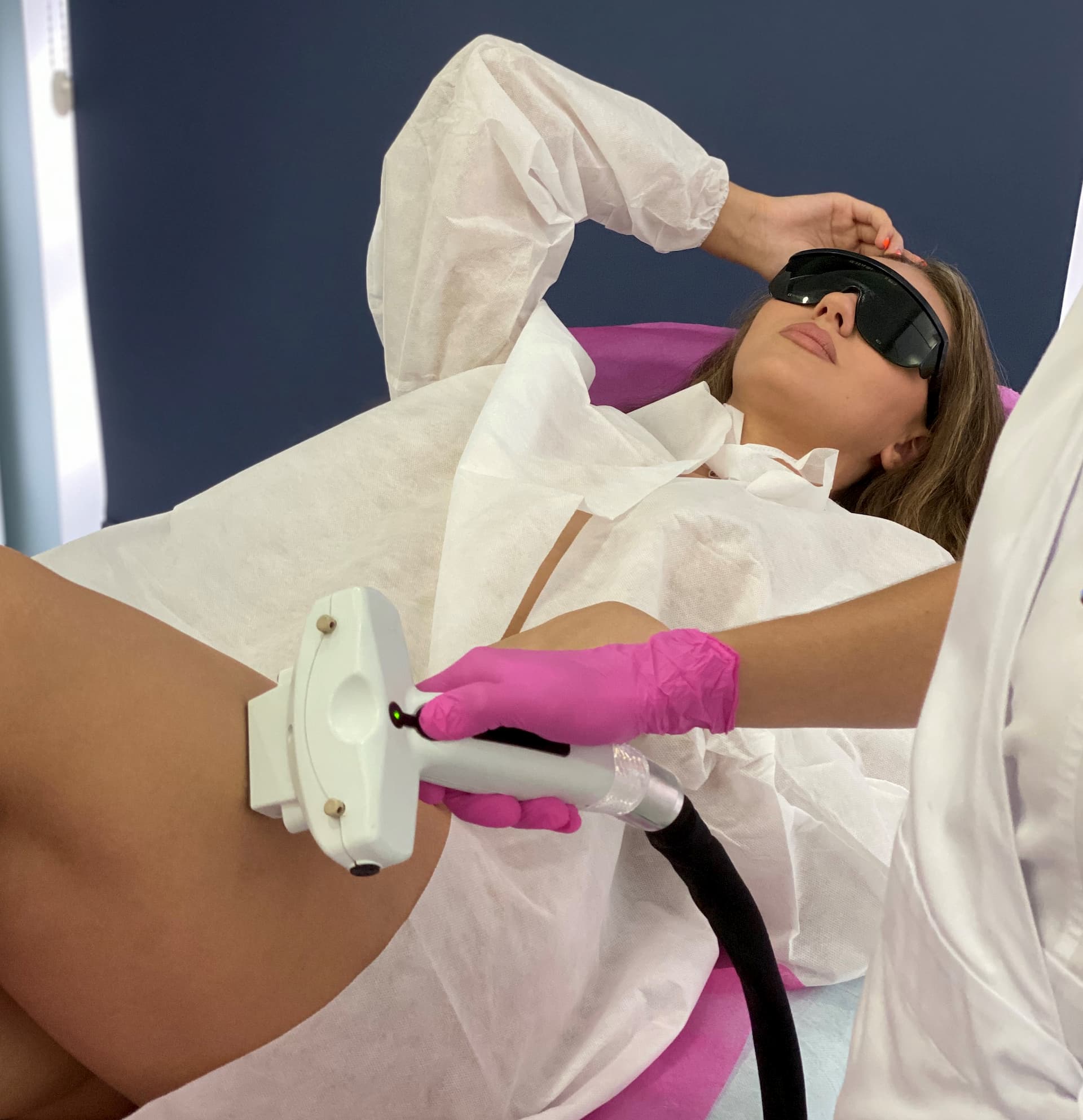 IPL depilation
IPL depilation is the procedure that helps you to remove definitively the unwanted hair and to combat the hypertrichosis (excessive pilosity).
What does it consist of?
The pulsating light beam is absorbed by the melanocyte in the hair and is transformed immediately into the heat, thus the photo-thermolysis effect takes place. The blood capillary that nourishes the hair is destroyed and the hair follicle perishes.
How many meetings are needed and at what interval?
It is necessary to perform the depilation procedure at the interval of 28 days. In order to remove the hair definitively are necessary the repeated procedures.
Price of LASER Depilation:
Moustache - 250 lei
Chin/neck - 200 lei
Lateral parts of face - 250 lei
Armpits - 300 lei
Hands half - 450 lei
Hands integrally - 700 lei
Abdomen - 500 lei
White line - 250 lei
Bikini - 500 lei
Genital area deep - 650 lei
Legs - 700 lei
Hips - 750 lei
Legs integrally - 1500 lei
In the combating of acne the photo-thermolysis destroys the pathogenic bacteria, the post-acne indurations and spots are reabsorbed, the effect it is seen already after the first procedure.
For appointment call 022 58 98 22.